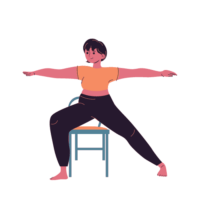 NEXT TRAINING
Yoga Outreach Core Training™ Hybrid
Next Hybrid – July 28 – 30, 2023 Vancouver, BC @ Van Dusen Gardens
Friday, July 28th 5pm – 9pm ONLINE
Saturday & Sunday, July 29th & 30th 8:30am – 3:30pm IN PERSON
Please note there is approximately 5 hours of homework to be completed PRIOR to the course start date.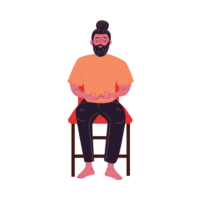 Yoga Outreach Core Training™ empowers qualified yoga teachers and other movement professionals to reach individuals facing multiple barriers in their lives, including:
violence,
post-traumatic stress disorder,
addictions, mental illness or health challenges, or
incarceration.
Teachers who understand how to offer choice, focus on strengths, and emphasize sensation can create an environment that facilitates mental healing, as well as physical.
Yoga Outreach Core Training™ skills are applicable for teachers in any setting, including studios.  Learn how to make all your classes or client sessions more accessible, by removing barriers you didn't realize were there.
Over 25 Years' Experience
We have over 25 years' experience providing accessible yoga programs to marginalized people across BC. Our trauma-informed yoga training draws on this experience, with plenty of real-life examples. All proceeds from this trauma-informed yoga training allow us to create more healing spaces for our most vulnerable community members. Once you've completed the course, you'll be eligible to volunteer with us if you choose.
***Please note we are currently only accepting volunteers who reside in British Columbia and the Yukon.
Participants will receive a certificate of completion, and are eligible for Yoga Alliance Continuing Education Credits: 20 contact + 5 non-contact.
Download the Learning Outcomes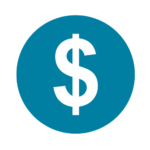 Yoga Outreach offers a sliding scale for our trainings.
Sliding Scale
$472.5/$378/$283.5/$0
There are a limited amount of slots for classes offered at the middle and lower end of the scale. Please be mindful that if you purchase a price at the lowest end of the scale when you can truthfully afford the higher ticket prices, you are limiting access to those who truly need the gift of financial flexibility. Being honest with yourself and your financial situation when engaging with sliding scale practices grows strong and sustainable communities. Please see the scale descriptions at the bottom of this page for more details. *Adapted from wortsandcunning.com/blog/sliding-scale.
Refund Policy
Training tuition is refundable, less a 15% administration fee, up to 21 days prior to the training start date. Notice of cancellation must be received in writing via training@yogaoutreach.com to receive a refund. No refunds will be issued within the 21 days prior and fees is non-transferable.
Sliding Scale Information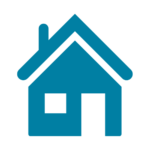 Tier 1 – The highest dollar amount reflects the true cost of the class.
Choose this option if you:
have access to financial security
own property
have personal savings
are able to pay for "wants"
spend little time worried about securing necessities in your life.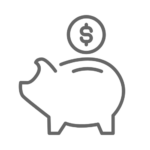 Tier 2 – The middle cost acknowledges that paying the full cost would prevent some folks from being able to attend.
If you are:
struggling to conquer debt or build savings
have access to steady income
not spending most of your time thinking about meeting basic needs such as food, shelter, medical care, child care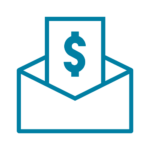 Tier 3 – The lowest cost represents a deliberate opportunity to welcome participation from folks who lack financial resources.
If you:
struggle to maintain access to needs such as health care, housing, food, child care,
are living paycheck to paycheck
are in significant debt
Scholarship & Work-study Option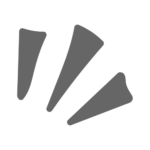 Scholarships are available for those who face financial barriers to attend this training even with the sliding scale. PLEASE NOTE: Due to demand if you reside outside of British Columbia you will only be considered for a scholarship if you are engaged in working with marginalized communities. 
There are two kinds of scholarships available:
Workstudy scholarships are for those who are able to pay a portion of the tuition (usually $180) and do some volunteer hours (not teaching yoga) ahead of the training. Typically this depends on your skills, availability, and what we need at the time. 100% scholarships are for those who do not have the financial resources to attend. These spaces will be prioritized for folks who have a deep interest in bringing this work to impacted communities. We encourage BIPOC and/or LGBTQ2SIA+, immigrant, and refugee folks, as well as those with a diversity of experience including but not limited to ability, mental illness, and/or neurodiversity to apply.
Application Deadline for scholarships are 45 days prior to date of the course. You will be notified as soon as the scholarship committee has made a decision, approx. 30 days before the training. Approved workstudy applicants must complete volunteer commitment prior to attending the training.
Applicants with the following will be prioritized:
Keen interest in working with marginalized folks
Demonstrated financial need
Applicants with current involvement, whether paid or volunteer, within the communities we serve.
At least one scholarship space/training will be reserved for BIPOC and/or LGBTQ2SIA+ folks. We also encourage those with a diversity of experience including but not limited to ability, mental illness, and/or neurodiversity to apply.