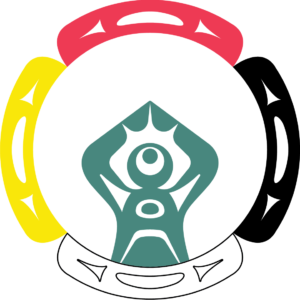 FNWYI is a unique, 80-hour trauma-informed curriculum and training that will prepare First Nations women and two spirited people to practice and offer culturally-responsive and trauma-informed yoga programs in their respective communities.
We are in the second phase of our project, focusing on curriculum development. We are collaborating with community leaders, Knowledge Keepers, and Elder women living in the North Island region of Vancouver Island to support curriculum development. The first cohort was offered virtually in February 2021. Our second cohort is was offered virtually in February 2022. For inquiries about the future of the initiative please contact Jessica Barudin at jessicabarudin@gmail.com
Project Partner CEDAR + GOLD
Cedar and Gold is an Indigenous-led initiative that facilitates the development of culturally-rooted health and wellness programs for Indigenous communities and organizations across Turtle Island. We collaborate with Indigenous Knowledge Holders, Elders, artists, and health professionals to offer a variety of initiatives for youth, women, and men to promote balance in body, mind and spirit. Learn more about us at cedarandgold.ca.