It was only six weeks from the time the first strange patch appeared on Melissa Holt's scalp til she was totally bald. But even that dramatic signal didn't stop her from pushing to meet sales targets, make money, and please clients. She just put on a wig and false eyelashes and kept going. It took a worldwide lockdown to slow Melissa down enough to examine her lifestyle.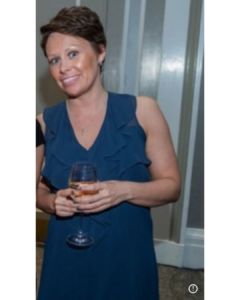 Her need to achieve was a sign of anxiety. And the autoimmune disease alopecia was her body's way of saying it couldn't live like this anymore.
"It fell out like feathers," Melissa says.

High achievers like Melissa don't appear to have anxiety. They seem confident and in control. But high standards can be driven by fear. 
Patterns of Pressure From Childhood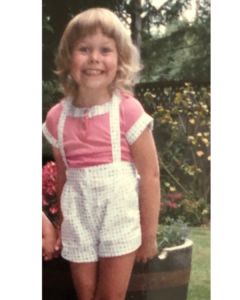 Growing up in an emotionally chaotic and dysfunctional home where heat and hot water were not always available, Melissa feared not having money, and from a very young age, she began to put constant pressure on herself to "be better" than what she felt she was. 
Although she'd taken a psychology degree in university intending to be a counselor, that work seemed dull up close. Melissa gravitated towards fast-paced, high-pressure jobs with lucrative incentives. 
"I loved it," says Melissa. "But my body started getting tired."
Antidepressants Change Mood Not Habits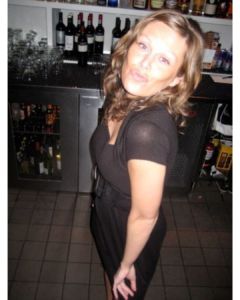 Throughout her life, Melissa experienced periods of depression, but after starting antidepressants in her early 30s, her anxiety began to subside and she was able to experience a sense of calm that she had never felt before.
Although the antidepressants helped immensely with her mood, they didn't change the habits she'd learned in childhood. For Melissa, constant movement felt normal, and she quickly picked up her old routine of round-the-clock working, socializing and self-medicating with alcohol.
Finally Connecting to Her Body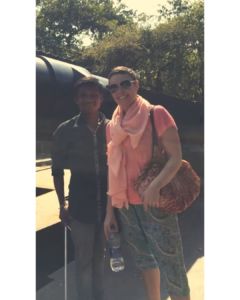 Lockdown combined with losing her hair forced Melissa to finally listen to her body. She remembered the yoga retreat she attended in Goa within her first year after receiving her Alopecia diagnosis. 
"That's where I found my breath. I went my whole life being very disconnected from my body. All I knew to do was go go go. By finding my breath I was able to come into my body."
That experience of connection prompted Melissa to get her Master's in Yoga Therapy, and was ultimately the beginning of what helped Melissa break her need to need to constantly be on the move.
"That was very hard because that was my pattern. And when you pull back it feels uncomfortable," she explains. "But I have tools now. Breathe. Flow. Coming back to the present moment, and saying, 'I'm safe. I'm allowed to be here. I don't have to be doing anything right now." 
Sharing Tools With Others
Now Melissa shares these tools with others who have anxiety – including those that don't necessarily link their behaviour or physical illnesses to the label of anxiety. 
"We all cope with fear differently," Melissa explains. "Not everyone who experiences symptoms of anxiety lives a fast-paced life. Not everyone measures worth by their achievements. The symptoms of anxiety are different, but the root is usually fear." 
For that reason, she's devoted plenty of time in her upcoming Yoga for Anxiety workshop for psychoedecation. Participants will discuss how anxiety presents itself in their lives and how it affects their bodies. They'll also talk about strategies for managing the condition. 
Melissa will offer her personal journey as an example of what can happen as a result of complex trauma. But more importantly, she'll show how healing can take place once safety is found within.  And since the majority of healing happens in community, there will be ample time for journaling to self reflect, and several opportunities to share any reflections you would like to with the group.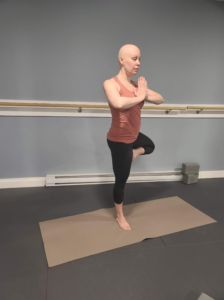 Grounding and Breath Work
For this reason, participants will spend a generous amount of time trying out grounding practices that are often the gateway to this deeper sense of connection. These grounding practices will include moving through gentle breath work, asana, and meditation exercises that can gradually enable awareness of the body's more subtle signals.
For Melissa, the breath was paramount in establishing a deeper connection with her body. So breath work techniques that can help bridge the mind-body connection gap, will be used as the entry point to grounding in and of itself. 
The goal, however, is not to eliminate or cure anxiety. Melissa explains that anxiety is the body's reaction to prolonged fear, and that by paying attention to the body's more subtle signals, like tiredness, muscle tension, insomnia, etc, we're in a better place to address the root cause.  Suppressing anxiety – ignoring messages from our bodies – can make the root problem worse and may even lead to physical illnesses, as Melissa discovered. 
The Gift of Deeper Listening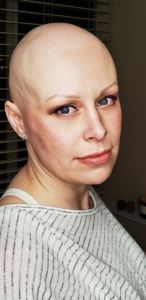 Yoga provided Melissa with a safe way to listen to her body and use that information for healing. "When I feel uncomfortable, I can find a place within myself where I'm simply observing, allowing myself to feel it, without attaching to it. I allow my emotion to come through me, knowing it will pass after only a few short moments."
She says that sharpening one's interoception – awareness of signals from the body – is the most effective way she's found to manage anxiety in daily life. And, she adds, this tool is available to anyone willing to do the work.
All of this deep inner work to connect with her body didn't cure Melissa's alopecia, but did have another benefit. 
"My life is better now without the hair, or the wigs and eyelashes, because people see me. They look into my eyes. They listen to what I say." 
If you can gain that much confidence from others listening to you, imagine the transformation that comes from listening to yourself.
If you're interested in Melissa's workshop on May 14, 2022, register here.